Uniform Management Update
Uniform Management has experienced significant delays over the last 18 months with backorders and discontinuations of cataloged products. To overcome these challenges, we have redesigned workflows and directives to Cintas to adapt to supply chain issues and more quickly pivot to get items to team members without unnecessary delay. There have already been marked improvements in turnaround of delivery times and notifications of back orders with our new process.
To move forward, Uniform Management and Cintas have determined a cut-off of May 15, 2023, for departments to respond with notification of any outstanding items that were placed prior to October 1, 2022. We will also communicate to the departments of any records we have of outstanding orders. If we have not received notification from the department by this date, then we will operate from the assumption that your department is in receipt of your items.
For outstanding items, Uniform Management will create a new order under our new process (with the most current offerings) and get those taken care of post haste.
Thank you for your patience.
---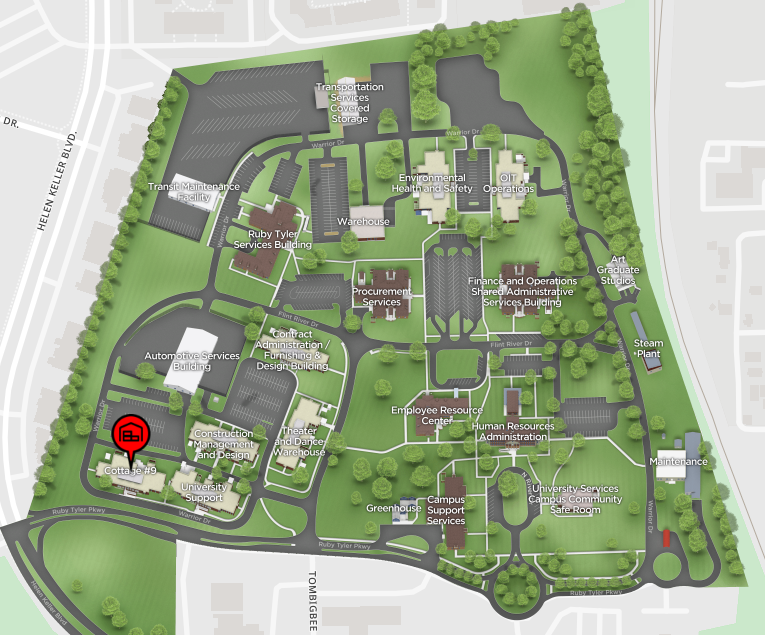 Uniform Management is MOVING!
We are still located on the University Services Campus, but we are moving to a new building. The new address is 1420 Warrior Drive. As we prepare to relocate, the current location will not be available beginning January 25th, 2023.  We plan to re-open on March 1, 2023.
Thanks for your patience as we transition to our new space.
---
Mission
To support the operations of The University of Alabama by providing a program for University departments to acquire work uniforms or professional wear in an efficient, cost effective and professional manner while providing excellent customer service.
Purpose
A work uniform program coordinated by Finance and Operations Shared Administrative Services, while working with Procurement Services, exists to assist University departments in the selection, fitting, ordering, and distribution processes for employees that require work uniforms.  Standardized uniforms identify University employees to students, faculty, and staff and validate their presence in all locations.  A professional shirt program is also available for employees that require a more professional appearance.
Operations
The on-going efficient and effective operation of the uniform process depends on collaboration between uniform program managers and designated coordinators in participating departments.  Uniform program managers work in conjunction with Procurement Services and act as liaisons between university departments and the University's uniform contract vendor in the planning and execution of all phases of the uniform process, including problem solving.  Work uniform selections are standardized as much as possible and to the extent practical across campus to insure continuity, quality and availability.  It is understood that some departments may have special requirements. Work uniform and professional wear fittings are held annually during early spring.  New employee uniform fittings are scheduled as needed.
---
Need help figuring out who you're looking for?